Myths About Medical Waste
---
Myth:
I need a permit to generate medical waste.
Fact:
No, you need a permit to treat medical waste, and maybe to store it for any significant period of time. But you don't need a permit to make it. It is usually generated as a consequence of medical treatment.
Myth:
Medical waste is really not different from material the average person flushes down the toilet. That stuff has bacteria - e. coli - and maybe blood (menstrual blood) in it.
Fact:
No. The laws and social custom make the material normally flushed down toilets exempt from the regulations that govern waste generated in hospitals and other medical facilities. Incidental waste produced at home or in a bathroom can be legally flushed, but blood waste in diagnostic labs is considered Regulated Waste and must be disinfected before disposal.
Myth:
I can tell what is medical waste by the smell / I can tell what type of waste it is by looking at it.
Fact:
If you're experienced working in a facility, you might come to recognize waste streams by sight and smell. But you should not rely on your senses to identify or classify waste. Knowing where, when, and how the waste was produced is the surest way to determine which waste stream it should enter. Waste that is unusual (not normally generated) may require testing to see if it should be classed as RCRA waste. You can't tell by looking.
Myth:
There's not much I can do to limit the amount of waste created. The demands of healthcare are paramount and whatever waste is created is created.
Fact:
The demands of patient care are superior to those of reducing waste production. No responsible person would curtail care in favor of waste management concerns. But most facilities find they can still do a lot to reduce waste production without affecting medical quality.
Myth:
If I have a severely ill person in the house, his or her bedding, bandages, and secretions are waste that must be disposed of the same way a hospital treats biohazardous waste.
Fact:
No. The laws and customs that apply to waste don't just look at the physical and chemical nature of the waste. They also look to who and where it was generated. There have always been different rules for household and for industry. Waste produced at home with no medical professionals involved is legally considered the same as regular household waste. An exception is when the healthcare provider has told the patient to collect and manage their waste specially. It is a good practice to dispose of any sharps in a secure container and perhaps to wash materials before throwing them away. This is only kind to the sanitation workers and reduces their risk. It is also good practice to wash the patient's clothing separately from those of other household members. There is a legal question here if a home healthcare provider visits a patient. Who is responsible for the medical waste? Home healthcare providers generally take responsibility for removing waste generated during their visits, but questions may remain about waste generated after the provider leaves the premises.
Myth:
I need a special truck to transport medical waste.
Fact:
It's probably a good idea, but there is no legal requirement. Keep the medical waste inside containers to avoid contaminating the inside of the truck and you should be ok. Even if there is a leak, it is possible to wash and disinfect trucks.
Myth:
The biggest risk from medical waste is that if it gets out it will start an epidemic.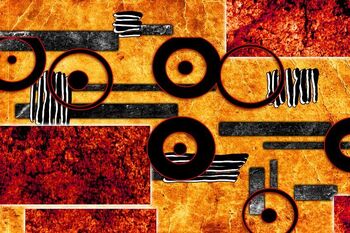 Fact:
An epidemic of a serious disease would be very bad indeed, but only highly infectious and dangerous pathogens could start such an epidemic. And most medical waste, even when it is classified as "infectious" is more mundane. To infect a person the waste would usually have to come in intimate contact.
Also such medical waste as chemical hazardous (RCRA) waste, sharps, and radioactive waste can be dangerous outside of a potential to start an epidemic.
Myth:
They quarantine infectious waste - leave it isolated for weeks. Then it is safe.
Fact:
No. that's not how quarantines work or how the infectiousness of waste is eliminated. A treatment is needed to disinfect waste. Pathogens won't naturally die just because you leave them in a locked room for a few weeks. Isolation and quarantines refer to the separation of sick or potentially sick people, not biomedical waste.
Myth:
Bleach kills everything.
Fact:
Bleach is toxic to most microorganisms. But using bleach to disinfect or sterilize waste or rooms is not always foolproof. For one thing, it is not always practical to get the liquid disinfectant where it needs to go - which is why gaseous materials like ozone and glutaraldehyde are often used. For another bleach must still be applied in sufficient concentration and time to kill the pathogens. And bleach does not destroy every pathogen - some viruses and prions can survive it.
Myth:
Waste managers focus too much on cost and they end up decreasing the quality of care and increasing risk for patients, employees, and the environment.
Fact:
Maybe some waste managers do that but smarts ones certainly don't intend that outcome. One paradigm we like is a focus on the triple bottom line. While the bottom line in an income statement is profit, the triple bottom line philosophy focuses on cost savings, environmental benefits, and health and safety.
---